Power up your bet with an odds boost
Casumo offers regular odds boosts to give you a chance to get more returns on your stake.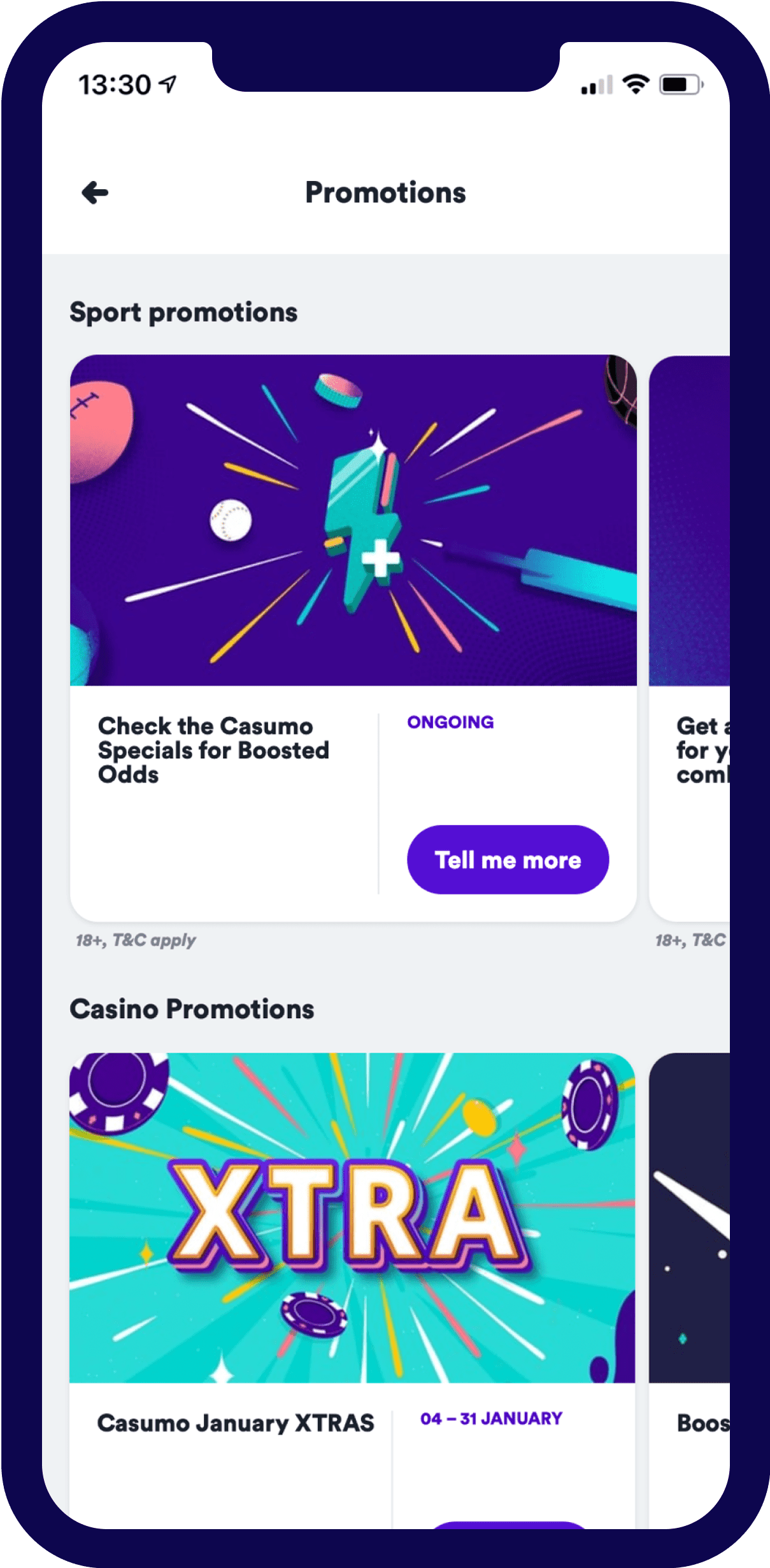 Gripping live sports betting
"... and it's live!" Enjoy live betting with Casumo. Catch all the action in real time with Casumo live betting. With Live betting you get closer to the action, and its available on many different sports. Football, cricket, basketball and tennis are amongst the most popular sports for live betting.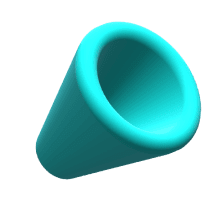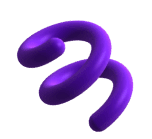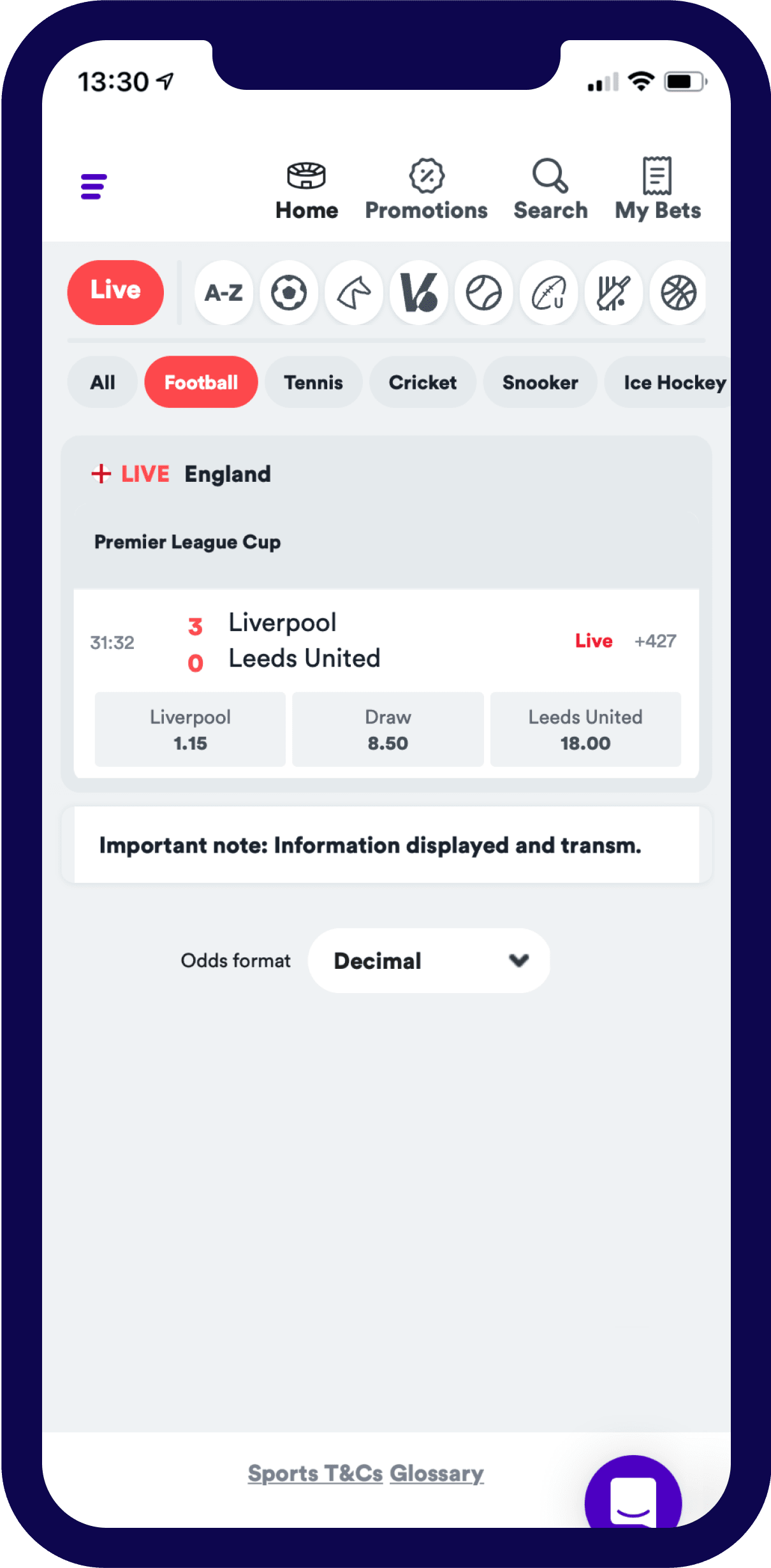 Fast Payments
You won it, you want it, you got it. Withdrawals reviewed and processed in a matter of hours.


No Fuss
Our secure payment methods are second to none, keeping your sensitive information safe.
No Fees
That's right, we don't charge anything for any withdrawals over £10.

Get our free app, filled with fantabulous features for the best Casumo experience.
Play on PC, Mac, Android, iPhone, tablet or iPad.
Level up and collect rewards
Getting the know-how on odds work is critical in sports betting in order for you to make the right decisions and hopefully placing a winning bet. We have therefore put together a thorough betting guide to help you grasp the basics that you need to get started with sports betting at Casumo. 
Choose Your Preference: Fractional or Decimal odds
Odds can appear in two different formats: decimal odds or fractional odds and before we go any further, we'll delve deeper into the differences between the two.
Pick the odds format you're most comfortable with. Most UK sports betting enthusiasts  will prefer fractional odds, while decimal odds are more popular in continental Europe and Canada, amongst other locations.
Converting fractional to decimal odds is pretty simple. For example, odds of 5/7 can be converted to decimal by adding both numbers together (5+7=12), then divide the total by 7. In this case, 5/7 odds would give us decimal odds of 1.71. 
However, there's an easier way!
On Casumo.com you can change what odds you wish to see in your settings menu. To do so follow these steps:
Click or tap the My Bets icon on the top right of the screen. 
You will see Odds format and a two-tiered menu. Select between Decimal or Fractional.
Fractional odds are shown with a slash (/) dividing the numbers or in some cases a hyphen (-) and the maths behind them is pretty simple. Let's break the explanation down to an easy example:
Your team is listed as 6/1 to win the match. This means a £1 bet on them to win the game would potentially return £6. If you wager a £10 bet, your potential return would be £60 with a profit of £50. 
Let's break it down to an outright bet on who will win the Premier League. The odds in this example are as follows:
Manchester City 21/20 (2.05)

Liverpool 37/20 (2.85)

Manchester United 8/1 (9.00)
Manchester City, having the shortest odds, are the favorites to win the title. Your £10 stake on them gives you a potential payout of £20.50.
A tenner on Liverpool will give you £28.50, while the same stake on Manchester United will return £90.
Decimal odds are very straightforward to understand and have been the preferred format of choice for sports punters outside of the UK. 
The following is an example of how decimal odds work:
Premier League outright bets:
To get to your potential payout using decimal odds, simply multiply your stake by the odds. The lower the odds, the higher the probability that the bet will come through. In the example above, Manchester City are most likely to win the league based on the odds. 
Whether betting on the Premier League or betting on tennis, it's paramount that you research what you're betting on. The probability of winning is calculated by odds traders, who  are constantly looking at the dynamics of all sports to keep odds accurate. All odds are subject to change and when you bet on games early, the odds might be very different from moments before kick-off. This is because of occurrences that influence the odds trade, such as player injuries.
In 2016 the football world was shocked as Leicester City managed to win the title despite starting the season as favourites for the drop. At the start of the season, they were listed as 5000/1 to win the league. That is an extremely low probability. As the season drew on, their odds of winning shortened, so bettors who got in early on that deal made the best return.